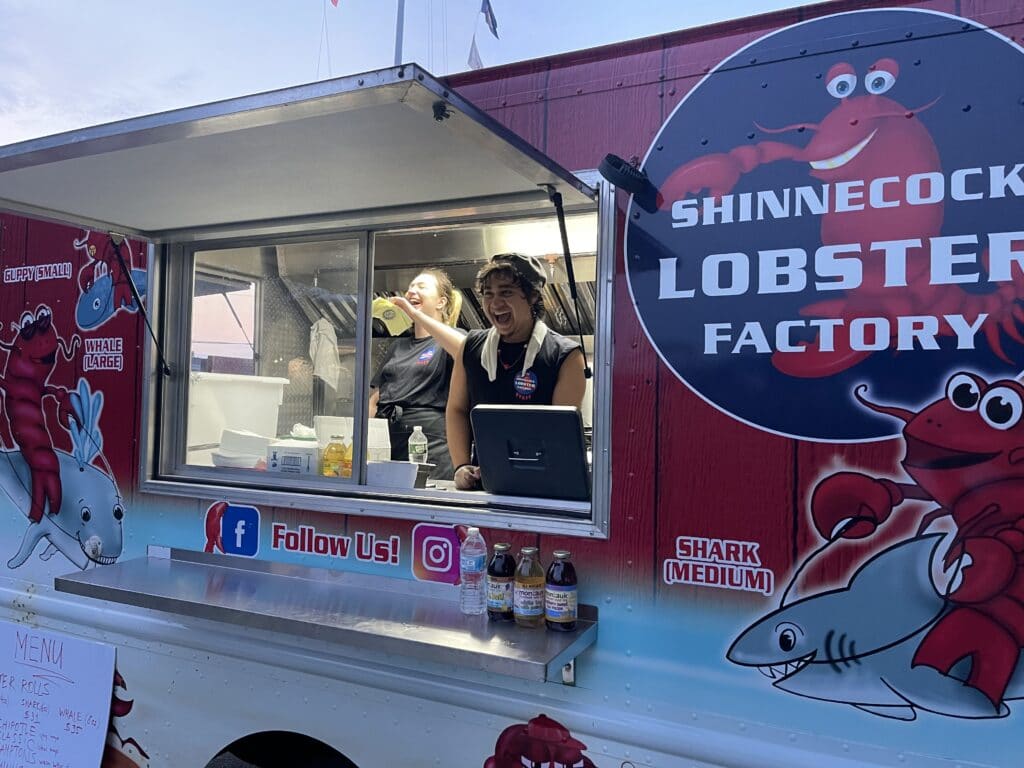 The greatest dilemma for the majority of lobster lovers, the one question that keeps every lobster lover awake at night is…………………….
"How do I get the tastiest and richest lobster menu to park right beside my door?"
As lobster lovers ourselves, this is a question we understand too well at Shinnecock Lobster Factory. That's why we toiled through the seven seas to answer the question once and for all……………with a food truck that brings all the delights of a rich lobster menu to your parties and events.
Now you don't have to worry your head sick about how to show your friends what really great lobster tastes like……………..we are here to show them for you.
Enjoying a delightful menu of our tasty lobsters on wheels is just one call or text away!
Call or text us today!
---